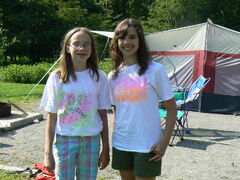 Victoria "Tori" Nichols is a good friend of
Kaycee Browning
.
Acknowledgements
Edit
"
"Tori, your edits and suggestions have always been perfect. I love how you go out of your way to think like me and what would be best for my book."
"
Browning says Tori Nichols and Mayson Stowers are "the most amazing friends in the world."
NaNaWriMo
Edit
Nichols participated in National Novel Writing Month Nov., 2012.
Ad blocker interference detected!
Wikia is a free-to-use site that makes money from advertising. We have a modified experience for viewers using ad blockers

Wikia is not accessible if you've made further modifications. Remove the custom ad blocker rule(s) and the page will load as expected.