Valin
Biographical information
Status
Alive
Also known as
Commander
Leverage
Yes; Flame
Ability
Reading Fire, Telling Fire what to do
Affiliation
The Pull
Family members

First appearance
Pg. 22 (Ember Flame)
[Source]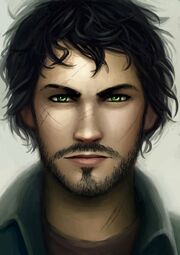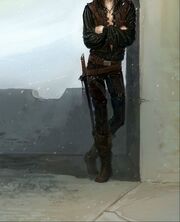 Valin is the "new kid," the "rookie" in the government of the Pull
.  He (quite literally) had to scratch his way to the top.  He has managed to keep his deadly record a secret and he hides behind a facade of charm and eloquent justice.  Deep inside though, he holds a grudge against 
the Leverage
 and he has no intention of letting them save 
Holdinus
.
Hail Frost
Edit
Valin is a mysterious explorer with a knack for manipulation, political subtlety, battle strategies, and organized chaos. After Sicreet's death, he masterfully takes control of the Pull and begins to destroy everything Sicreet had created. The people love him, but after trying to blackmail Hail into abandoning Elethor and Holdinus, it's obvious Valin has a plan of his own...one the Leverage probably won't like.
Ad blocker interference detected!
Wikia is a free-to-use site that makes money from advertising. We have a modified experience for viewers using ad blockers

Wikia is not accessible if you've made further modifications. Remove the custom ad blocker rule(s) and the page will load as expected.